Leinster Auto – About Page
Leinster Auto, 2 minutes off the M50, provides unbeatable experience, quality care and honest value. Leinster Auto was set up by and run by Neville Dowling who is highly experienced in all makes and models of cars and has all the best equipment to make your car, truck or bus run great and look perfect. Neville has over 25 years experience and has built up a great name for providing honest, reliable work at unbeatable prices.
Leinster Auto provides all the services you would expect from a highly experienced mechanic. From intermediate servicing to complete engine rebuilds – Leinster Auto does it all… and for unmatched prices. Leinster Auto also protects people by offering a pre-purchase service to people considering buying a second hand car. Leinster Auto is ideally situated 2 minutes off the M50 on the Tallaght/Templeogue exit. His location is ideal for all Dublin clients and further.
People travel long distances to entrust their car with Leinster Auto – and for good reason. Leinster Auto not only provides perfect in auto care – he does all this for the best prices possible and goes further than all others to ensure that his valued clients are never without his trusted care. You can be safe in the knowledge that Leinster Auto offers call outs and is an absolute perfectionist in everything done.
Leinster Auto has all the technology and experience to help you – no matter what the situation. Leinster Auto provides unbeatable car care – not just in what he does – its the way he does it. Leinster Auto maintains exceptional, high standards in every job he does. This coupled with the prices charged, makes Leinster Auto the perfect choice for anyone who loves their car but doesn't want to spend a small fortune for unbeatable value.
Leinster Auto knows everything about looking after cars and looking after his clients. From DOE & NCT fixes to crash repair –
you can trust that Leinster Auto will care for your vehicle
as you would like it to be cared for – to absolute perfection. Neville at Leinster Auto does more for less and never cuts corners on the level of quality that is given to your vehicle.
Leinster Auto ensures that from start to finish, your car, truck or bus is inspected, diagnosed and repaired to absolute perfect – no exceptions. The clients of Leinster Auto all have one thing in common – they all know who is Dublins best mechanic and enjoy the best quality car care for the best prices possible.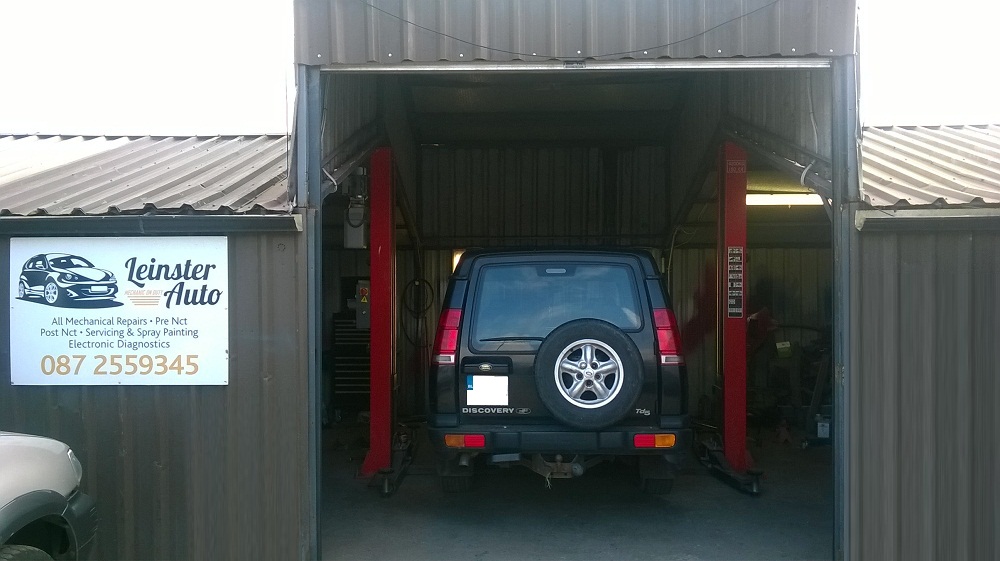 Get Expert Advice – At the Right Price!